Community Connection Service Awards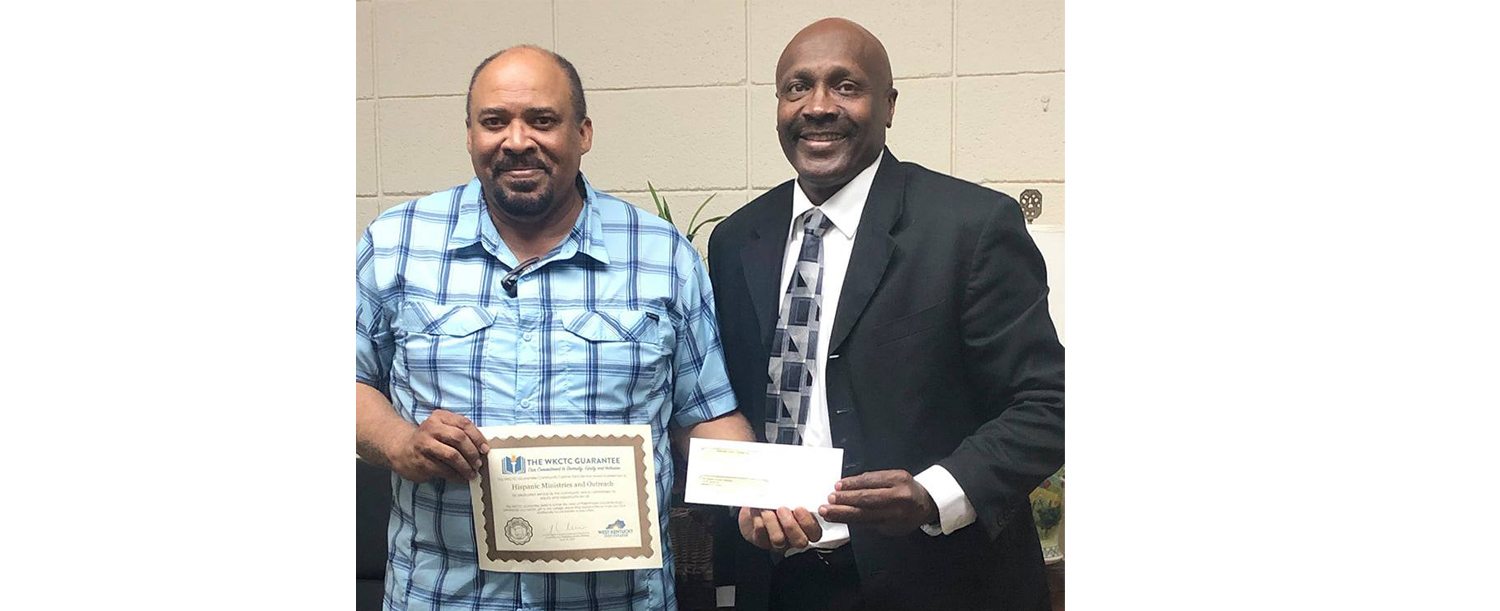 Recently, a number of local organizations working to promote diversity, equity and inclusion in the community received grants as part of the first ever WKCTC Guarantee Community Connections Service Awards. Below are some of the comments from some of the recipients.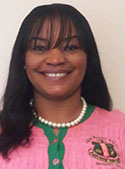 "Throughout the history of Alpha Kappa Alpha, Inc., we have partnered with local communities, regional, national organizations to solve problems as well as to provide programs of service… We appreciate the opportunity to serve within our community and if at any time WKCTC needs partnership, collaboration, please reach out to us and let us know how we can help you serve our community."

"We are very appreciative and humbled by this gift. We are new to this area. But we are not new to the fraternity and sorority organizations nationally. We are the first African-American fraternity at least in this country and we are proud to be a recipient of this award and we will utilize it to benefit this community and we are very thankful for West Kentucky Community and Technical College for seeing the need and providing the resources so that organizations like ours can carry out that mission…We gladly except this award."

"On behalf of Delta Sigma Theta, Inc., I'm so honored and pleased to receive these funds from WKCTC. Lord knows we are working diligently to make sure that our students know that we are serving them in the community and beyond. We want to make sure that once they're in college, that they have the services that they need and so that we can be of assistance. So this will be great for us. We are so excited. And I am thankful and on behalf of my chapter and Delta everywhere. Our Paducah alumni have been working for 75 years in this area and we're just thankful that can recognize for the work we do."
"We are just greatly appreciative of this award and we want to thank Dr. Reece for his work in this community and at the institution. We understand that it takes great leadership. DEI work ins difficult work, and we talk about diversity, equity and inclusion and being at the table and having these conversations and bringing these community groups together and empowering us to do more and be more. So, we appreciate this award. We thank the foundation again for its selection of our organization… we're all dedicated to making a difference in our communities, understanding how important the opportunity for higher education is for those who are in our community. This, and it was said earlier, this is transformative in the sense that it puts us all at the table for one positive common goal and that's to make our community better."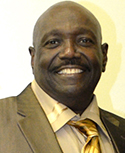 "Thank you so very much. We're going to use the funds for the underserved, under privileged in our community. And some of those scholarship funds will be earmark to West Kentucky Technical College. We just thank you so much. One of our cardinal principles is for us uplift. And so, we're going to use those funds to use for scholarships to up life those in our community who are underserved and under privileged."

"I want to personally thank Dr. Reece, the college staff and the faculty. As the father of three daughters who graduated from this fine institution, I know the impact and the effect that education can have in people's lives, especially in the fast-growing sector of our community which at the present time is so in need of this. I would say 100 percent of the students, both boys and girls, and even those young adults who will be attending this fine institution will be the first generation of higher education. Obviously, finances are the primary issue because most of the parents are working entry-level jobs and the like, so this is going to be a historic moment in the lives of many, many people and in the lives of Paducah, because we're going to see a group of people who can then be part of the American dream. I am a refugee and I know what education can do. Whatever little success I've had has been because of education. My deepest congratulations go to this fine institution for the effort to increase diversity and inclusion. And I'm so much looking forward to increasing the number of young Hispanic folks going to college."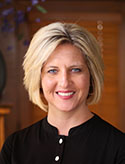 "We are just so pleased to get this information and honored to accept this award. I think it's important to note here that our founder, Merryman Kemp, founded Merryman House more than 40 years ago. Actually, the idea for the Merryman House became birthed in a class at the college. She was taking classes and saw a need, and was actually in one of the classes offered there that she began to form Woman Aware, so we certainly have roots with the college…I am an alumni of the college as well and graduated, and believe I got my confidence and my love for telling stories through the broadcast and telecommunication program at the college and so I feel honored that I get to go and tell stories of survivors and victims of domestic violence. So, we are very much committed to the goals of diversity, equity, and inclusion because I certainly realized that violence is no respecter of persons and yet so many of those that we serve have additional barriers. And so, we are honored to be able to receive these funds to help you with this work and to remove barriers and to allow folks to rebuild their lives once they begin that journey, they could not do that without you guys so thank you so much. We are humbled to accept this award."
"Certainly, we are humbled to receive such an award from WKCTC. We certainly appreciate Dr. Reece. And just look forward to being able to effect lives. On behalf of the national organization which we celebrated 112 years as the oldest civil rights organization in the country, thank you. We're really appreciative."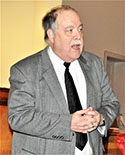 "This is just incredible. Just to get, trying to organize ourselves to raise funds for scholarships for something in art, to recognized Else Wilson and Helen LaFrance, maybe focusing on those who might be minorities who trying to be artists. We know that Helen LaFrance never was able to make much off of her artwork which is now worth millions of dollars around the world. It's time to help artist in that way is what I'm thinking about. This is such a blessing to us. We are very small branch. 50 is the minimum we're supposed to have and we're banging at that door all the time… I really can't say enough. It was like we were praying " Oh God how can we get scholarships started and here walks in West Kentucky Community & Technical College and says here you go! What a tremendous blessing. This will help us in our fundraising in the future to say you think we are important enough to where do we get enough money. Our goal is at some point to try to build an endowment, so we have it automatically producing scholarships annually…we're thinking small but we're dreaming big. So, thank you very, very much."


J.W. Cleary, president of Paducah/McCracken County Branch of the NAACP, "Dr. Reece and WKCTC I would thank you for that. It's been 45 years ago that graduated from WKCTC. I tell you what I have already enjoyed working with all the people out there at the college and on behalf of the Paducah/McCracken County Branch of NAACP I would like to say thank you."

Corbin Snardon, second vice president of Paducah/McCracken County Branch of the NAACP, "First I want to be a big thank you to West Kentucky Community and Technical College and also MacKenzie Scott. As an educator here at this college it's very near and dear to me that we support all kind of educational efforts … and especially supporting one of the best community colleges that we absolutely have in this country and so making sure that we are continue that pipeline and giving students the opportunity to further their education is near and dear to my heart and I definitely want to say thank you to WKCTC for this opportunity."

The Oscar Cross Boys and Girls Club of Paducah was awarded $2,500 in direct support and 30 WKCTC scholarships worth $15,000. "It will help provide more stability for our club here at the Oscars Cross Boys and Girls Club during COVID-19 and provide more stability as far as education and support to family in needs. It also helps with the kids individually with after school programs with more supplies and more activities and be able to function as a whole."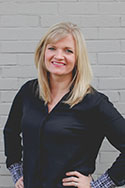 "As I was thinking this morning for words to say in appreciation of this gift, I couldn't help but just go back just to how we got here. And as a donor it just means so much and it's encouraging to me … You didn't have to do any of this. You didn't have to gift on, but you looked back the original donor, Ms. MacKenzie Scott and said how can we honor her gift. And just a pure fundraiser and as a former student of West Kentucky Community and Technical College and as a parent, I find great pride and honor that we have this kind of college here with this kind of service and leadership that says can teach our students in the books, but we can also teach them through integrity and honor and through loving one and another as well. And so that's to me what this gift has done and so I just thank you."

"Thank you very much. For a chapter that tries and tries and tries to give back, we consider it a blessing to be honored. I no longer live in the McCracken County area or the Paducah area, but I'm continuing to run the chapter. It is seriously an honor for an institution like you to give this money. We directly support the Merryman House… by giving to us I'm able to give back to places like the Merryman House. Thank you all so much."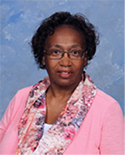 "Good morning Dr. Reece. Thank you and thank you West Kentucky Community and Technical College. This is an honor and we're very thankful to receive this blessing. The West Kentucky Alumni is 54 years old. We love West Kentucky School because you gave us our start. Again, thank you.
"I just want to say on behalf of our board of directors and our staff, what an honor it is for us to be recognized by an institution that prioritizes diversity, equity and inclusion not just on your campus but in the community. I think that we share the same vision for the marginalized youth in our community and that we just want to with our services empower them, educate them, encourage them, and support them and ensure that they have all the same opportunities that any other child in our community has. Again, thank you so much."
"We're honor to accept this amount of financial support for our kitchen. We accept anyone who comes through our doors. We're happy to be in our community to serve those in need, whether it's a man, woman, child, or anyone. We are grateful and we thank you for your continuing support and always of uplifting our kitchen."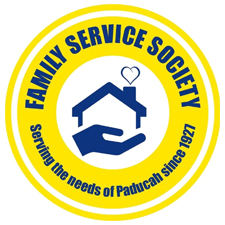 "I wanted to say as a WKCTC graduate and a resident of Paducah, I know that WKCTC and Family Service Society have been around for a long time. Family Service Society has been in Paducah since 1927. Knowing that our commitment to collaborating is going to continue in the future is exciting and I look forward to seeing the work that we can do moving forward with this award. Thank you."
"This comes as a surprise to me. I didn't realize we were going to get any kind of a scholarship like that, so that's great to hear… We really appreciate it."
"On behalf of the Housing Authority of Paducah, the board of commissioners and the residents, we so are graciously thankful for this award. This will go toward everything we are striving to do for our residents and our community, so thank you all so much"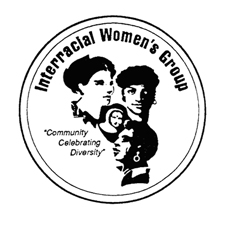 "We will use this for our upcoming, 'Calling all Colors' program. We are so grateful."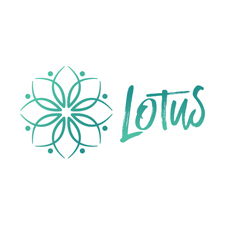 "On behalf of Lotus, we are grateful and proud to partner with WKCTC through the WKCTC Guarantee as a Community Connections Service Award recipient. We see our values of resilience, empowerment, diversity, equity, and inclusion reflected in this initiative. It is the vision of Lotus to create a world free from violence and oppression for all. In working toward our vision, we embrace this new dimension of our partnership with the college as an opportunity to drive change in our community by expanding access to life-changing resources. Thank you, Dr. Reece and Lee, and WKCTC again for this honor and this gift and for supporting survivors, children, and families as they hope, heal and grow."
"We want to thank everyone at WKCTC, the work we do is so crucial as all here, we are so honored to be able to use this towards equality and we are so thankful for this partnership."
"We are so thankful for you acknowledging us and we sure appreciate this gift. We guarantee that we will use it to help feed folks and to meet our goal to make sure no one in Marshall County goes hungry. Anyone is welcomed in our kitchen. No questions asked. There's always a hot meal available. So, we are so thankful this."
"Dr. Reece we thank you so very much for our award here. It's been like a lifetime commitment to me. I've been here for so many years. And today is just as exciting as it was the first day. I want to thank you so much for what you've given to the mission so we can help anyone that we can. Thank you again and God bless everyone."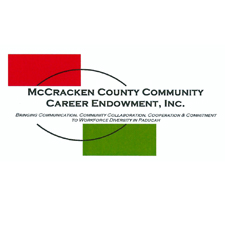 "Dr. Reece – the entire board of the McCracken County Community Career Endowment thank you, thank your committee, the foundation, Ms. Scott to help us keep on what we've been doing for 15 years. We have a share and partnership with the college. We want to continue it. We appreciate very much these funds."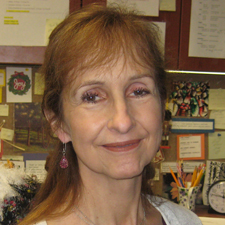 "I really do want to say what a blessing this is to our community and how excited and appreciative that we are for this opportunity for the whole community. What this means to so many people. PCM shares in that vision of love and care for each individual and we're going to continue to pass the blessing along and make sure the people's basic needs are met the very best way we can. So, thank you and well done to everybody and we so appreciate and are proud of our college."