What is Business Studies - Business Administration?
We provide you with the foundation to prepare you for today's rapidly changing business world. Fundamentals courses in management, marketing,economics, and accounting will prepare you for entry level positions in management, real estate, and accounting. Offering live, accelerated, and online instruction in topics ranging from small business management, leadership, and global markets, there is something for everyone including those students who wish to continue on to a 4-year institution to obtain a bachelor's degree in Business Administration.
What are my career options?
Administrative assistants are employed in organizations of every type. Procter and Gamble, Amazon, DHL, Fed EX, US Bank, Kroger and many more!
What are my degree, diploma, or certificate options?
The Business Administration Program has obtained external accreditation from the Accreditation Council for Business Schools and Programs (ACBSP) for the following degree tracks:
This accreditation holds the Business Administration Program to higher standards in quality teaching and learning and promotes continuous improvement throughout the WKCTC Business Program. Program Faculty are held to higher credentialing standards and are required to document and make available Program Outcomes and Results to all external stakeholders.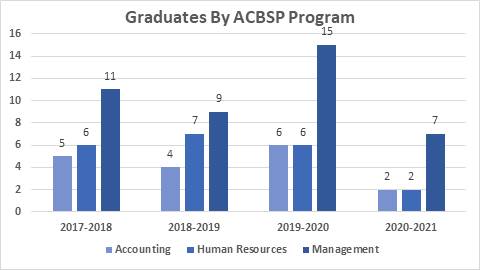 For additional accreditation information, please visit our Accreditation Information page.

Learn about the Fast Track Accelerated Evening Business Program
Credential Opportunities
ASSOCIATE DEGREE IN APPLIED SCIENCE
DIPLOMAS
CERTIFICATES
Length of Program
Students must complete between 61-67 hours to obtain the Associate in Applied Science degree in their particular option. The diplomas require between 36-46 credit hours while the certificates require between 6-18 credit hours.
Admission Requirements
There are no special admission requirements for this program. Please consult WKCTC's general admission requirements.
More Information
The business environment is constantly changing. Applicants with minimal job skills can no longer expect to be hired. Further education and training is crucial in today's job market. Today's successful candidates must understand and be able to demonstrate a comprehensive knowledge of the field to meet high performance standards and expectations. The Business Administration program is designed to help provide that knowledge and make its graduates ready for the workforce.
Some of the business administration courses offered through WKCTC include the following:
Business Law
Financial Accounting
Human Resource Management
International business
Introduction to Business
Managerial Accounting
Principles of Macroeconomics
Principles of Management
Principles of Marketing
Principles of Microeconomics
Real Estate Principles
Real Estate Law
Small Business Management
Supervisory Management
This information should not be considered a substitute for the KCTCS Catalog. You should always choose classes in cooperation with your faculty advisor to ensure that you meet all degree requirements.
Field Licensure Requirements
Depending upon the certification specialties chosen to complete the degree there may be additional testing needed in addition to completing the program. Please consult with the program advisor for specific testing requirements.
Financial Resources