Construction Technology
Build a solid foundation for a career in construction.
Program Contact
Dedria Moore
(270) 856-2429
GET STARTED TODAY (270) 554-9200
What is Construction Technology?
The Construction Technology program is designed to prepare students for entry level positions in the construction industry. Residential and light to heavy commercial construction applications are taught. This program includes instruction in blueprint reading, building site layout procedures, foundation systems and concrete, framing construction methods, exterior and interior finish systems, and construction safety.
Students will begin the program in an apprenticeship environment, working with a local contractor to understand the building fundamentals, while attending class to understand the principles behind the methods.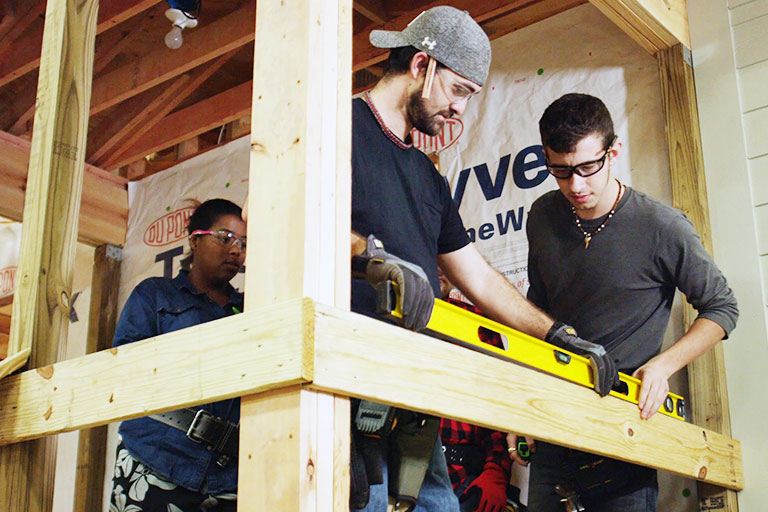 Getting Started
What are my degree, diploma, and certificate options?
How Do I Pay For This?
Worry no more. With the lowest tuition in Kentucky, financial aid options, and a helping hand to guide you through the application process, WKCTC has you covered. WKCTC will help you reach your goals at a price that won't break the bank.
What Else Do I Need to Know?
Length of Program
You can earn an associate in applied science degree in two years if you maintain full-time status.
This information should not be considered a substitute for the KCTCS Catalog. You should always choose classes in collaboration with your faculty advisor to ensure that you meet all degree requirements.