Medical Laboratory Technician
Challenge yourself by saving lives in the Medical Laboratory Science field.
Program Contact
Hillary Bell
Program Coordinator
(270) 534-3502
GET STARTED TODAY (270) 554-9200
What is a Medical Laboratory Technician?
This program prepares students to become a medical laboratory professional who is qualified by academic and applied science education to provide service and research in medical laboratory science and related areas in rapidly changing and dynamic healthcare systems. The Medical Laboratory Technician will perform tests to analyze body fluids, tissue, and other substances in the following core areas: immunohematology (blood banking), microbiology, hematology, chemistry, urinalysis, and immunology.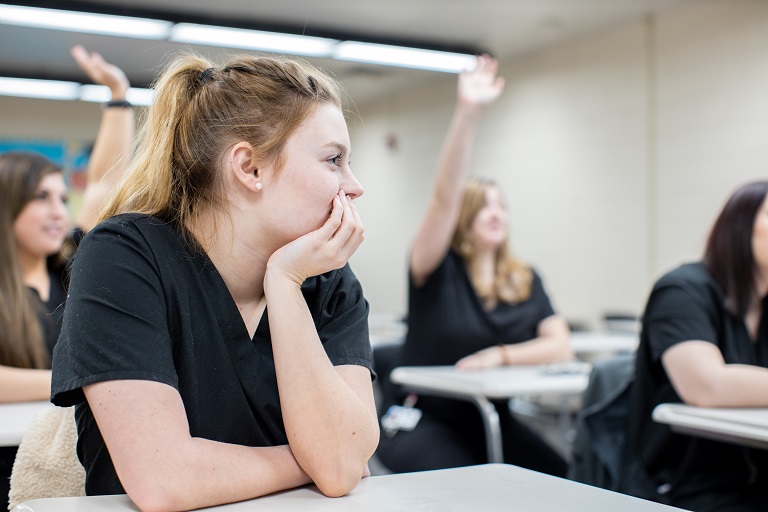 Getting Started
What are my degree, diploma, and certificate options?
How Do I Pay For This?
Worry no more. With the lowest tuition in Kentucky, financial aid options, and a helping hand to guide you through the application process, WKCTC has you covered. WKCTC will help you reach your goals at a price that won't break the bank.
What Else Do I Need to Know?
Accreditation
This program is accredited through October 2027 by the
National Accrediting Agency for Clinical Laboratory Sciences (NAACLS)
5600 N River Road, Suite 720, Rosemont, IL 60018
Phone: 773-714-8880, Fax 773-714-8886.
Length of Program
You can earn an associate in applied science degree in two years if you maintain full-time status.
This information should not be considered a substitute for the KCTCS Catalog. You should always choose classes in collaboration with your faculty advisor to ensure that you meet all degree requirements.