WKCTC President Anton Reece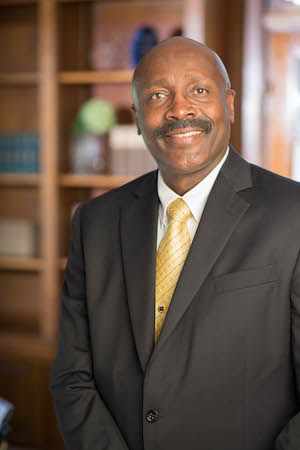 Dr. Anton R. Reece hails originally from the Caribbean Country of Barbados. Dr. Reece has an extensive dual career in broadcasting and has also served more than 26 years in higher education. Dr. Reece is an honor graduate with a bachelor's degree in broadcast news and a master's degree in counseling from Eastern Kentucky University, twenty-four hours above his master's from Murray State University, and a doctorate in educational psychology at the University of Tennessee - Knoxville. Dr. Reece was WKCTC's Dean of Student Affairs and enrollment. Dr. Reece has a legacy of firsts as the first Minority Affairs Coordinator in the University of Kentucky Community College System in 1990. From 1999 - 2003, Anton created history again by becoming the first African American Dean of Student Affairs in Paducah Community College/Paducah Junior College history. Dr Reece has also served as Associate Vice Provost of Academic Affairs and Executive Director of Student Success at the University of Tennessee, Knoxville.
On October 1, 2016, Dr. Reece as the first African American and second President of West Kentucky Community and Technical college. Dr. Reece is humbled to serve as President of WKCTC, which according to the Aspen Institute is a record five-time, top-ten ranked college, and in May 2021 ranked in the top 5 colleges with distinction among the nation's more than 1000 community and technical colleges. Dr. Reece selected to the Aspen new Presidents Fellowship's 2021 cohort. Under Dr. Reece's leadership WKCTC also received a record 15 million dollar grant from philanthropist Mackenzie Scott in December 2020.
Dr. Reece has 30 years of extensive student success, enrollment, retention, teaching and learning, leadership, diversity, equity and inclusion expertise. He is a highly sought-after national speaker and has spoken to over 600 varied audiences in New York, Texas, Kentucky, Illinois, Missouri, Mississippi, Tennessee, Pennsylvania, Virginia, Minnesota, and Arizona. These audiences include corporations, colleges, high schools, youth organizations, churches, and prisons, and have provided him with critical material to empower others.
At the regional and local level, Dr. Reece utilized his visionary, creative and leadership to actively build partnerships, convene teams with transformative results and intentionality outreach to diverse, rural and underserved communities, NAACP, and engage K-12 education, business, industry, religious, Chamber of Commerce, Economic Development, and community partners in Paducah and the Jackson Purchase area. Dr. Reece pioneered the annual Regional Educators Award for K-12 educators and the first Regional Business Symposium attracting over 100 businesses and CEOs to address workforce and economic development needs.
Dr. Reece sums up his leadership style, as "empowering others to find their voice by achieving their education and career dreams with direction and purpose."