This Year's One Book Read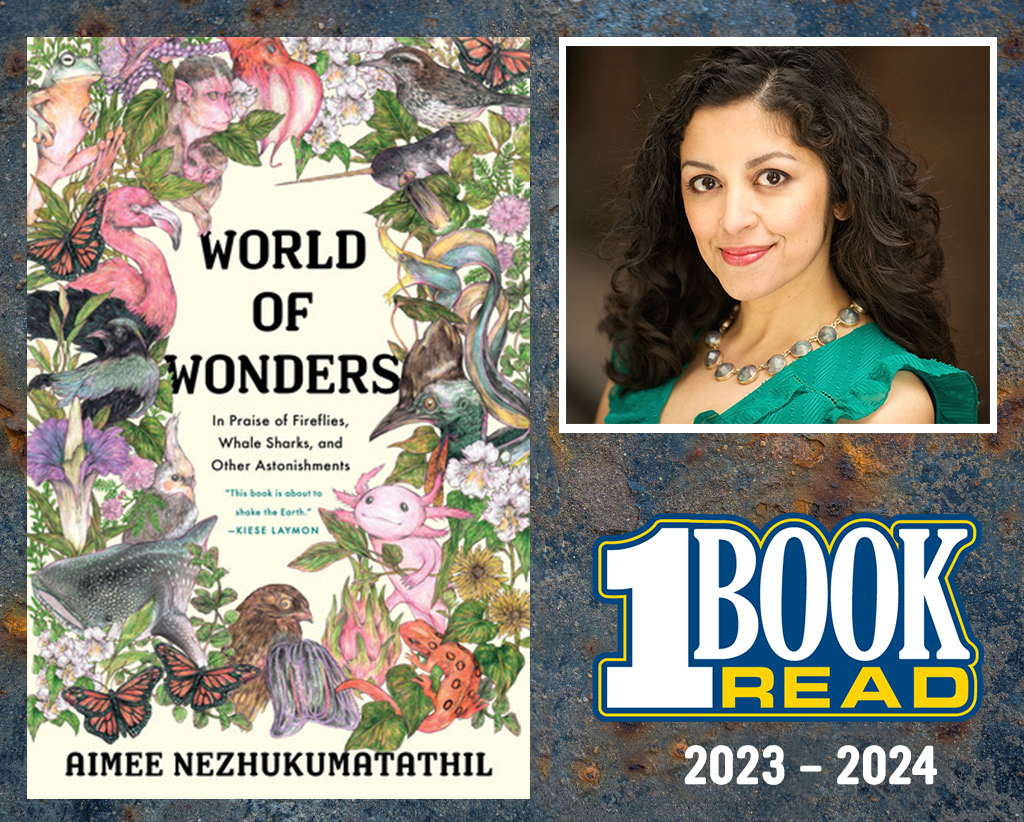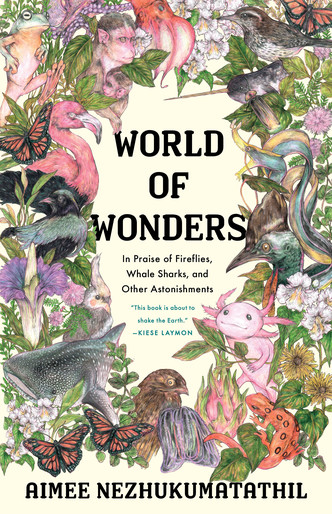 World of Wonders is a book of essays celebrating the natural world and all its wonders by an accomplished poet and professor of English and creative writing in the University of Mississippi's MFA program, Aimee Nezhukumatathil. World of Wonders was chosen as a Barnes and Noble Book of the Year and a Kirkus Prize finalist.
Nezhukumatathil's presentations at West Kentucky Community and Technical College are free and open to the public.
Monday, March 4, 2024
Crounse Hall, Room 101
Student, faculty and staff presentation: 11 a.m.
Q&A and book signing to follow

Tuesday, March 5, 2024
Crounse Hall, Room 101
Opening Reception: 5 p.m.
Public presentation, Q&A: 6 p.m.
Book signing to follow
World of Wonders (Milkweed Press, 2020), Nezhukumatathil's (neh-ZOO / koo-mah / tah-TILL) first nonfiction book, is a New York Times bestselling illustrated collection of nature essays told in the context of her unusual childhood growing up on the grounds of mental institutions in rural America and navigating the parent-push towards science while finding herself drawn toward language-all unfolding through detailed and delightful observations about the oddities and fascinations of our planet. Her descriptions move from the depths of the ocean, where the vampire squid looks for a "meal of marine snow" and the ribbon eel "unspools itself, as if a piece of ribbon candy has unfolded and softened in the sea," to the "tender and electric dress" of the firefly or the sound of cactus wrens. These clever descriptions are further supplemented by beautiful illustrations by Fumi Mini Nakamura throughout the book.
Nezhukumatathil's collection is more than mere documentation of the earth's vast wonders; it is also a record of her own experience as a woman of color living in America. With every entry, she connects her experiences - from love and motherhood to xenophobia and racism - with the creatures and plant-life she wonders about. Throughout the collection, Nezhukumatathil deftly moves between beautiful depictions of the more-than-human and her own experiences, encouraging readers to think through the connections they've discovered with the natural world, and what ones might yet be unearthed.
You can read more about Aimee Nezhukumatathil, World of Wonders, and other titles by the author at https://blueflowerarts.com/artist/aimee-nezhukumatathil/ and the author's website, https://aimeenez.net/.