One Book Read Partners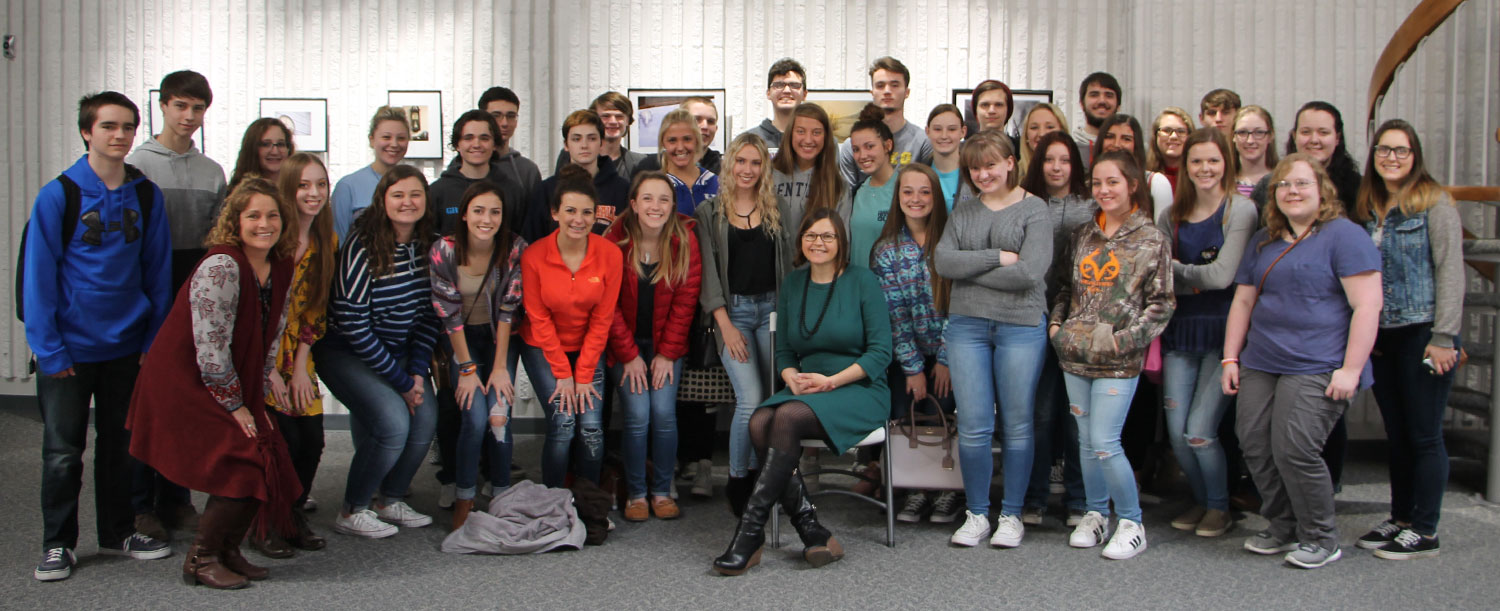 WKCTC Dual Credit Partners
The One Book Read committee is proud to work with all WKCTC dual credit partners and their students who read the book as part of their English 101 courses: Ballard Memorial High School, Calloway County High School, Carlisle County High School, Christian Fellowship, Community Christian Academy, Fulton City High School, Fulton County High School, Graves County High School, Hickman County High School, Livingston Central High School, Lyon Jr/Sr High School, Marshall County High School, Mayfield High School, Murray High School, Paducah Tilghman High School, and St. Mary High School.
McCracken County Public Library
The McCracken County Public Library strives to provide a valuable personal experience. The library provides current, high-demand, high-interest resources in a variety of formats and methods to entertain, educate, and enrich our community. The library is located at 555 Washington Street, Paducah, KY.
McCracken County Schools
McCracken County High School offers 26 Advanced Placement (AP) courses, 20 dual credit courses and 7 career certifications. Students of McCracken County High School can explore interests, graduate with more than 30 hours of college credit or complete a vocational certification to support a rewarding career.
Paducah Public Schools
Paducah Public Schools has provided quality education to the students of Paducah since 1864. Currently, the district is comprised of three elementary schools, one middle school, one high school, an alternative program, and a Head Start preschool program.
McCracken County Information Network (MCNET)
MCNET is a group of professional academic, school, and public librarians whose mission is to support and improve the library and information profession through networking, professional development, and service to the community. Their goals are to promote reading, resource sharing, information literacy, and professional development in the field of librarianship; serve the community at large through outreach and literacy-based service projects; and communicate effectively through monthly meetings, social media, email, and the MCNET website.
Selection and Planning Committees
​Beverly Barrett - Psychology Instructor, WKCTC
Todd Birdsong - Director, Clemens Fine Arts Center, WKCTC​
Carol Driver - User Services Librarian, Matheson Library, WKCTC
Tyra Frick - One Book Read Committee Co-Chair, Assistant Professor, English/First Year Experience, WKCTC
Octavia Lawrence - Associate Dean of Student Services, WKCTC
Erin Lewis - Library Assistant, McCracken County Public Library​
Amelia Martens - First Year Experience Instructor, WKCTC
Mary Maupin - English Instructor, WKCTC
Nancy Robins - Enrollment Manager, Registrar's Office, WKCTC
​Britton Shurley - Dean, Humanities, Fine Arts & Social Sciences & One Book Read Co-Chair, WKCTC
Christine Stalions - Lab Education Coordinator, WKCTC
Lisa Stephenson - Director of K-12 Partnerships and Community Scholarship Program, WKCTC
Tammy Thompson - Public Relations Coordinator & One Book Read Marketing Coordinator, WKCTC
​Stacey Watson - History Instructor, WKCTC