One Book Read Events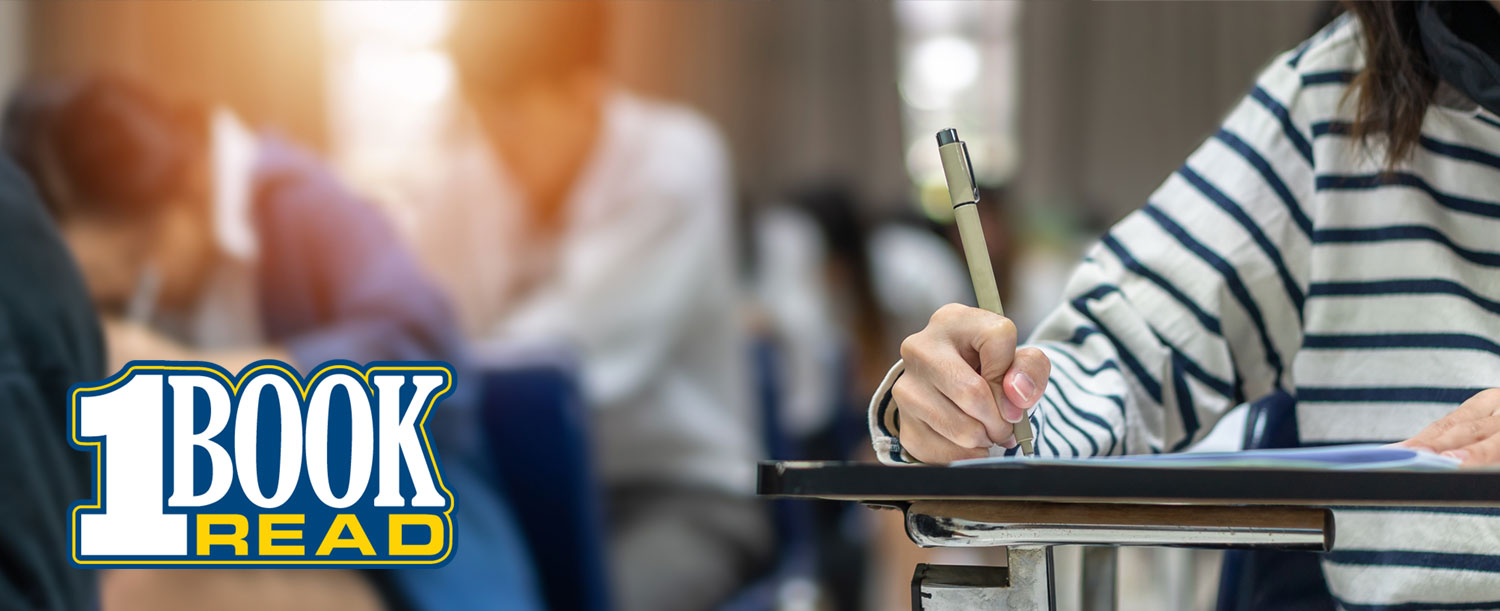 The One Book Writing Contest is the opportunity for students to respond to the One Book Read Text, Tales of Two Americas: Stories of Inequality in a Divided Nation
Deadline: November 16, 2021
All entries should be sent to: WKCTCOneBookRead@kctcs.edu.
Contest Guidelines
Entries will be judged in three genres:
Poetry
Essay
Short Fiction
Judges:
Poetry: Danni Quintos (Bluegrass)
Essay: Jenny Williams (Hazard)
Short Fiction: Savannah Sipple (Bluegrass)
Entries will be eligible for a $50 first place or $25 runner-up prize in each genre. Students may submit work to more than one genre but may only win first place in one.
Questions? Contact Mary Maupin
mary.maupin@kctcs.edu
270-534-3202
or Amelia Martens
amelia.martens@kctcs.edu
270-534-3106
Contest Prompts:
What does it feel like to live in this "divided nation?"
In what ways do you see division in America?
Where do you find evidence of unity amongst the division?
What does the "American Dream" look like to you, here in the 21st century?
Respond to one piece from the book - this could be extending the conversation, writing your version of the experience, refuting the narrative presented, or using the structure of a piece to write your own.
November 13, 2021
1:00 – 2:30 p.m. • FREE
Paducah School of Art and Design's 2D and Graphic Design Building, Room 205
905 Harrison Street • Paducah, KY
Community members, students, and prospective students are invited to a generative creative writing workshop which will draw on prompts from WKCTC's One Book Read, Tales of Two Americas: Stories of Inequality in a Divided Nation.
Attendees are asked to bring writing instruments and paper. Instructor will provide prompts and facilitate this creative writing workshop.
Questions? Contact Amelia Martens
270-534-3106
amelia.martens@kctcs.edu
November 18
11 a.m. - 12 p.m.
Crounse 101
In-person and virtual speakers will discuss issues related to food, including food insecurity, perceptions, experiences, cooking, and growing food.
PANELISTS:
Chef Jessi Donaldson, Director of Campus Dining and Catering at WKCTC.
Heidi Suhrheinrich, Executive Director of Paducah Cooperative Ministry.
Jenny Williams, Serves on the Community Farm Alliance Board, is Chair of Northfork Local Foods, and co-hosts "What's Cookin' Now", a podcast/FB Live event through the Hindman Settlement School. She is also a Professor of English, Hazard Community and Technical College.
MODERATOR:
Britton Shurley, One Book Read Selection Committee Chair and Dean of Humanities, Fine Arts, Business and Social Sciences at WKCTC.
Questions? Contact Amelia Martens
270-534-3106
amelia.martens@kctcs.edu