Clemens Fine Arts Center
Stage Sessions
The CFAC is preparing for its first-ever Stage Sessions series, featuring local singer-songwriters and regional favorites presenting music and original theatrical performances
We will have links to the performances beginning October 3.
Participating artists are: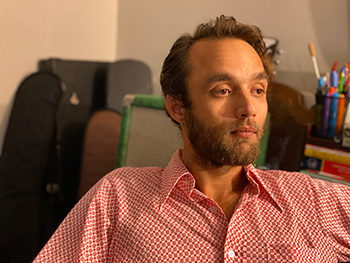 Fate McAfee is an independent singer-songwriter living in Murray, KY. His Stage Sessions performance is a preview of his forthcoming album, True Love in New Rome, and features unreleased songs that explore romance, politics, and finding humor in the current age.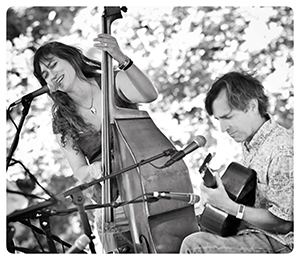 Award-winning singer/songwriter Wil Maring and virtuose guitarist/fiddler Robert Bowlin have been combining talents for the last 15 years to create beautiful original acoustic music which straddles the fence between bluegrass, folk and country music, with jazz and pop elements thrown in. They've been guests on the Grand Ole Opry and NPR's Whaddya Know program. Robert is a 2-time National Guitar contest winner and has accompanied legendary artists like Bill Monroe, Maura O'Connell, Kathy Mattea, Tom T. Hall, Ray Price, and many more.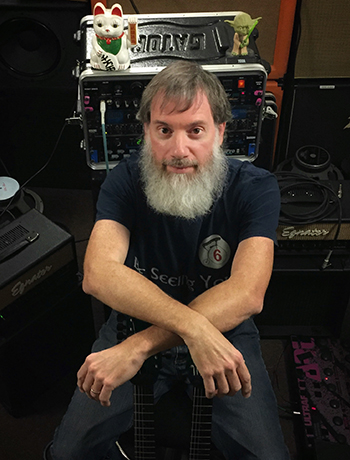 Daniel Morrow is a local guitarist that has performed solo and with several area ensembles for over 30 years. Through traditional technique, unorthodox approaches and electronics, he is constantly pushing the guitar forward from its traditional context into an ever expanding auditory horizon. His solo performances weave a unique mix of sonic textures into soundscapes suitable for exploring distant solar vistas, yet equally suited to accompany the cooking of a fine meal.
Brenda J-Yazd is an actress, director, and writer. Although she has been inactive since her retirement from working with battered women and children, she continues to use her voice by writing about social issues. She currently works with the Arts Ministry at her church. "ATONE" was inspired years ago by a group of women who had an issue with women ministers. Although there has been changes in the women minister arena, it is my prayer that "ATONE" inspire a new dialog or a conversations on our service to our creator.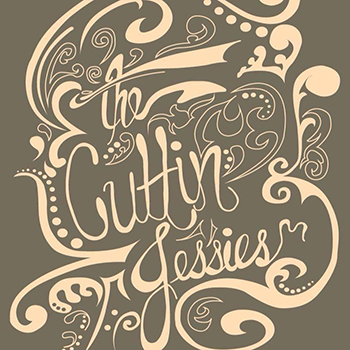 The Cuttin Jessie's are a two piece folk-rock duo featuring Steven Phalen on guitar and Vocals and Luke Taylor n banjo and vocals.
Hailing from Metropolis, IL, The Cuttin Jessies combine their love of the Avett Brothers, Tom Petty, and Deer Tick to bring you a fun, toe-tapping musical experience! Enjoy!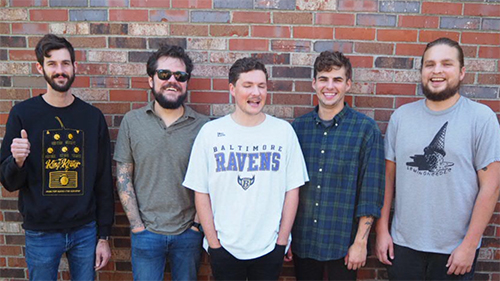 Pep Talk is a five piece rock band from Paducah, KY consisting of Luke Taylor (Vocals/Guitar) Jacob McCallon (vocals/guitar) Weslan Banks (vocals/bass) Zack Winding (keys) and Ethan Banks (drums). This recently formed outfit of exceptional locals' love for groovy bass lines, cinematic progressions, and catchy melodies converge to create heartfelt rock with incredible pop sensibility. Sharing interests of bands such as The Beatles, Wilco, and The Cars, this is a band that promises to entertain and leave you with a smile.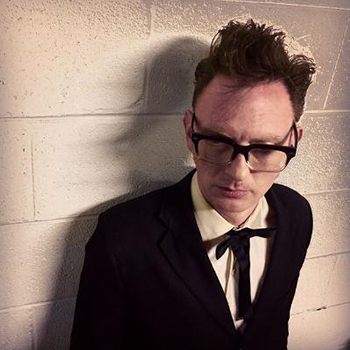 J.D. Wilkes is an artist and musician living in Paducah, Kentucky. He has recorded harmonica for acts like Merle Haggard, Hank Williams III, John Carter Cash, Mike Patton, Shemekia Copeland, Sturgill Simpson and others.
Wilkes is perhaps best known as the founder of the Legendary Shack Shakers, a rocking "hillbilly blues" band formed in the mid-90s. The group recently appeared in their own episode of PBS's Sun Studio Sessions.
Fans of Wilkes's work include Stephen King, Robert Plant, Billy Bob Thornton and former Dead Kennedys frontman Jello Biafra. Rolling Stone named Wilkes as the "best frontman" at the 2015 Americana Music Association Festival for his performance with the band.
He is the author of Barn Dances and Jamborees Across Kentucky—a history of traditional music get-togethers in the Bluegrass State—and the novel The Vine That Ate The South, a book praised by NPR as "undeniably one of the smartest, most original Southern Gothic novels to come along in years."