Purchase Tickets / Contribute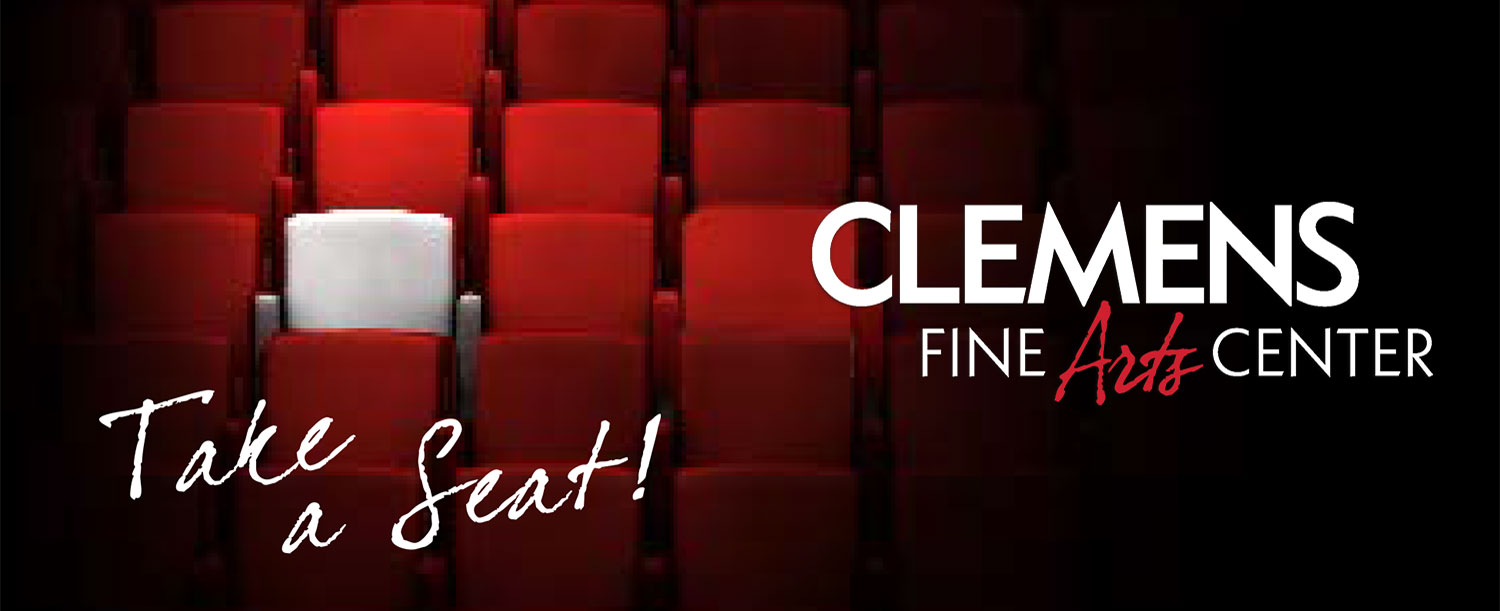 Questions? Call (270) 534-3212
or e-mail ClemensFAC@kctcs.edu
Adult Season Ticket $100 (Lower Section Rows A-J)
Includes admission to ALL FIVE Arts in Focus Series shows
Adult Season Ticket $80 (Upper Section Rows K-O includes handicapped seating)
Includes admission to ALL FIVE Arts in Focus Series shows
Pick Any Three $65
Includes admission to THREE Arts in Focus Series shows
-------
Consider upgrading to one of the following levels:
SUPPORTER $200 $399
One season ticket
FRIEND $400 $749
Two season tickets
PATRON $750 $1,499
Three season tickets
SUSTAINING MEMBER $1,500 $2,499
Four season tickets
BENEFACTOR $2,500 $4,999
Six season tickets
SEASON SPONSOR $5,000 and up
Eight season tickets
BOX OFFICE POLICIES:
The Clemens Fine Arts Center does not allow refunds or exchanges on ticket purchases. Only in the event of a show being canceled will a refund or exchange be offered.
If you are not able to use your tickets, please call (270) 534-3212 to release them so someone waiting can enjoy the show. Your ticket donations are greatly appreciated and may be tax deductible as described in IRS Publication 526.
All programs and dates are subject to change without notice.
Everyone attending a performance, regardless of age, must have a ticket.
Ticket holders arriving after curtain will be seated at the discretion of the house manager. If late, your original seats may be unavailable and your newly assigned seats may be located in another area of the theatre.
Regular Box office hours – Monday - Friday: 8:30 am - 4pm
Will call tickets are available to be picked up at the box office 45 minutes prior to show time.
The box office will be closed on all WKCTC Holidays.