Clemens Gallery Exhibition Schedule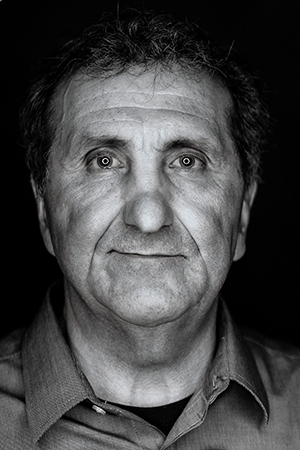 Pete Souza was the Chief Official White House Photographer for President Obama and an Official White House Photographer for President Reagan from 1983-1989.
Free Admission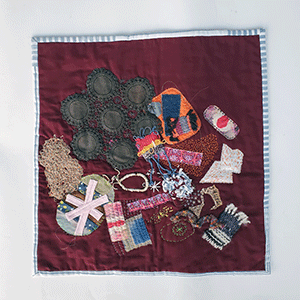 ARTIST STATEMENT
The textiles that surround us speak volumes about us. From the garments that we wear on our bodies, to the kitchen towels that dry our dishes, a person's textile choices (or lack of) can create a complex portrait of them.
I've been wearing work clothes all my life, clothes that I had to get a little more out of. Holes got patched. Garments got passed down through generations. Jeans got turned into quilts, curtains into rags. This was the reality of the (sometimes) working poor. The material culture of poverty reimagines all domestic textiles over and over again.
The history contained in work clothes exposes the burden of the working class, from the factory where it was made, to the labors of the person wearing the clothing. My art continues this work cycle, taking into consideration both the time and physical labor of the making process. By reusing materials from the people around me, I'm exploring the identity that is wrapped up in our everyday textiles, and deconstructing in order to reconstruct them into something that I can make sense of. From long-term collaborative installations, performative mending workshops, and traditional processes like quilting, I am working through ideas of identity, care, and labor.
Opening reception September 1 from 5:30 - 7:00 p.m.
Free Admission
Organic FictionPaintings
by Hava Gurevich
My colorful abstractions feature botanical, aquatic and microscopic motifs. I am inspired by the elegant intricacy of patterns in nature that repeat on both small and large scales across a variety of lifeforms, from single cell amoebas to entire ecosystems. I strive to capture the dynamic nature of life, which is in a constant state of growth and decay. Blending images from the real world and imagination, my art celebrates nature in all its beauty and complexity.
My primary medium is acrylic paintings, but I also love drawing & photography, and my creative process often starts with photographs and sketches of details in my daily encounters with nature. I look for repeating patterns and abstract them into series of lines, shapes, and colors, which form the foundation of my own visual language.
I received my BFA in photography from the University of Michigan, an MA in photography and MFA in painting from Illinois State University. In addition to making art, my career in the arts stretches over 30 years as Educator, Gallery Director, Photo Curator and Portfolio Reviewer. After living on both coasts, in 2015 I moved back to Michigan to focus on my art.
Free Admission
More informtion to come.
Free Admission
Gallery Hours:
Monday - Friday 8:30 AM to 4:00 PM