Past One Book Read Books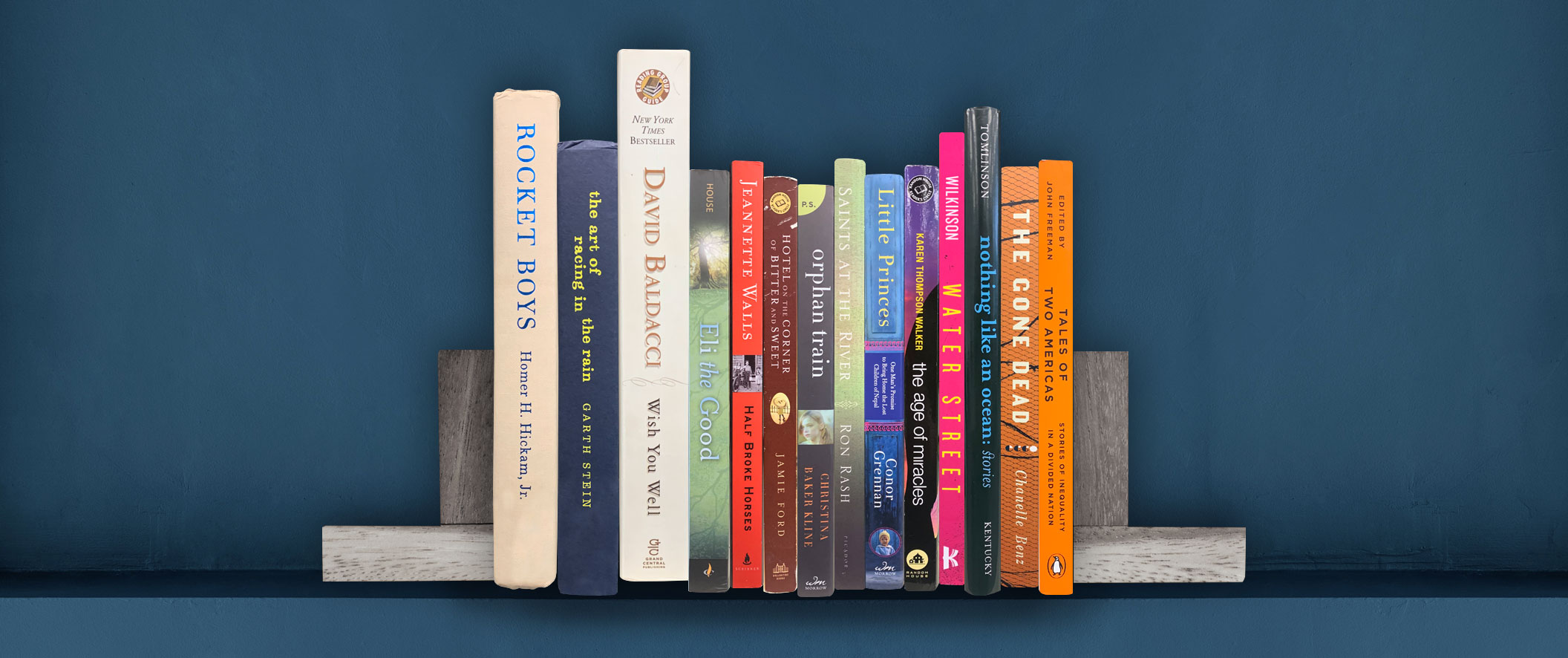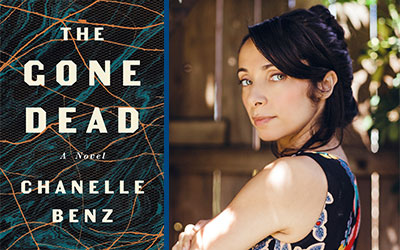 Chanelle Benz's The Gone Dead explores race, justice, and memory through the story of Billie James as she seeks an understanding of what happened the night her father died when she was very young. The vague story surrounding his death has haunted Billie, and upon the passing of her grandmother, Billie revisits her father's home and her memories. Set in the Mississippi Delta, The Gone Dead vividly captures the physical as well as social landscape, offering readers the unique experience of seeing the dark yet true historical events of the past and present. History Instructor Stacey Watson used the novel to inspire an Oral History Panel Discussion with community members to explore the role of storytelling in African American communities. Watson notes, "Benz helps readers to make connections where they can associate the present day fear of Black women and men to their own personal stories. This book creates a discussion of shared experiences that become the fabric needed to tie generations together."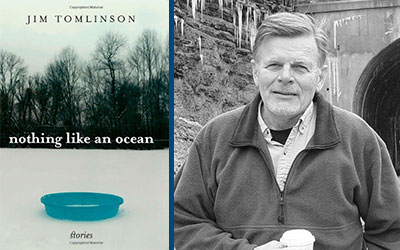 Jim Tomlinson's short story collection, Nothing Like an Ocean, vividly depicts the complex and moving lives of people in the fictional town of Spivey, Kentucky. Through this collection's vivid sense of place and well-developed characters, we are able, as readers, to experience the effects poverty, loss, environmental degradation, or returning home from war can have on real people in real communities. Dean of Humanities, Fine Arts, Business, and Social Science, Britton Shurley, says, "Jim Tomlinson's characters humanized these larger, cultural issues, enabling our students and community to understand them more deeply on a personal, emotional level."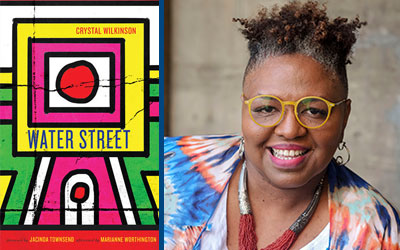 Originally published in 2002, Crystal Wilkinson's lyrical story cycle Water Street speaks directly to readers of our human experiences, even those we might hope to ignore; the enduring quality of these stories is evident as the book was reissued by the University Press of Kentucky in 2017. In Water Street, Wilkinson employs a series of first-person, almost exclusively African American, narrators to explore the fictional inhabitance of Stanford, Kentucky, where people "are almost Southern but not northern at all." With her poetic sensibility, Wilkinson adeptly holds the reader to reflection, and we sway, shy away, and laugh along with her characters. Looking back on Wilkinson's 2019 visit to WKCTC, Assistant Professor of First Year Experience, Amelia Martens remarked, "Crystal Wilkinson's work is an incredible gift to our students—many of whom saw themselves and their lives, for the first time, depicted in critically acclaimed fiction." Currently serving as the Poet Laureate of Kentucky, Wilkinson also continues to receive accolades for her 2016 novel, The Birds of Opulence, which expands on some of the characters she introduced to readers in Water Street.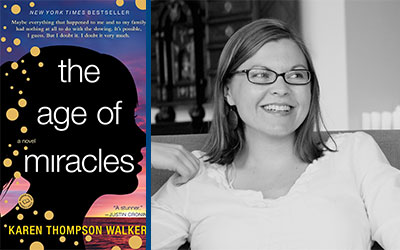 In The Age of Miracles, author Karen Thompson Walker tells the story of 11-year old Julia who has to navigate the complexities of her personal life with her parents and friends while facing catastrophic changes in the rotation of the Earth. The slowing of the Earth's rotation makes days and nights grow longer and longer, disrupting every facet of life. Gravity is affected; the birds, the tides, human behavior, and cosmic rhythms are thrown into disarray. Crops begin to fail, the oceans rise, food and water are hoarded, and there is talk about the end of the world with the possibility of having to relocate to another planet. All of this occurs while Julia faces the pain and vulnerability of first love, a growing sense of isolation, and a surprising, rebellious new strength she finds along the way.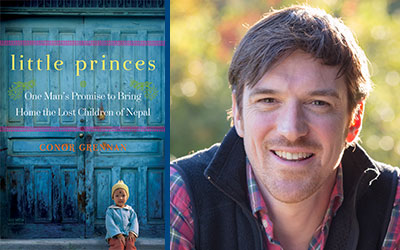 In the memoir Little Princes: One Man's Promise to Bring Home the Lost Children of Nepal, author Conon Grennan takes readers on a physical journey to Nepal as well as on his own journey toward personal transformation and a genuine sense of purpose. Grennan's account of his time serving children in a Nepalese orphanage, which he originally planned to do merely as a temporary and unique "adventure" that might impress others, details issues related to child trafficking and numerous other social issues in Nepal. Readers often observed that this book was engaging, delightful, enlightening, and inspiring. Sharing humorous details from his interactions with Nepalese people and culture while also highlighting the numerous human tragedies he witnessed and has continued to this day strive to remedy, Grennan created a beautiful story that the WKCTC campus and the community participants embraced. Professor Kim Russell recalls a number of the activities that occurred on campus throughout the year in which Little Princes was the WKCTC One Book Read: "One of the reasons I felt like this book enriched our campus and community so well was the opportunity the book provided to learn about a number of fascinating and deeply important topics. During the year in which we read this book, the campus hosted guest speakers and panel discussions focused on issues such as international orphanages and adoptions, child trafficking, international travel, Nepal, and volunteerism. I learned so much that year!"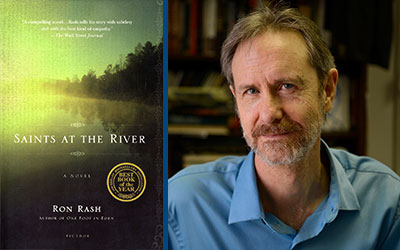 Ron Rash's Saints at the River, the 2015-2016 One Book Read, tells the story of a small South Carolina town that is thrown into the national spotlight when a young girl drowns and her body is trapped in a deep river eddy. The girl's parents want to attempt a rescue of the body but the environmentalists are convinced the rescue operation will damage the river and set a dangerous precedent. Torn between the two sides is Maggie Glenn, a twenty-eight-year-old newspaper photographer, who grew up in the town and has been sent to document the controversial incident. This book is something that digs deep into matters of the heart, both from the perspective of a grieving family and those who want to protect the environment at all costs. Former One Book Read chair Amy Sullivan recalls the beautiful a cappella voices of Paducah Tilghman High School's choir preceding Ron Rash's public presentation on March 8, 2016, on the stage of the Clemens Fine Arts Center, with their rendition of the traditional Baptist hymn, "Shall We Gather at the River?" It truly was a beautiful beginning to the culminating author appearance of the One Book Read, with Ron Rash's visit to the WKCTC campus to discuss the novel's themes and his writing style and answer questions for aspiring young writers.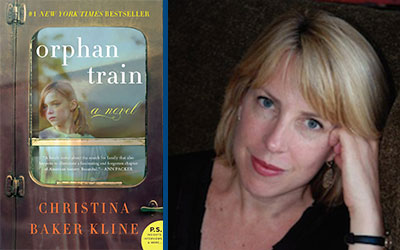 In Orphan Train, author Christina Baker-Kline, who visited WKCTC in March 2015, interweaved her fictional main characters with the history of orphan trains. Between 1854 and 1929, orphaned, abandoned, and homeless children were loaded on trains that traveled from East Coast cities to Midwest farmlands, delivering them to an uncertain fate of either adoption by a kind, loving family or a family that doomed them to a life of servitude. WKCTC Public Relations Coordinator Tammy Thompson said she had never heard of orphan trains before reading the book. "As a believer in the blessedness of children, Orphan Train touched my heart. Kline eloquently merged the sad backdrop of orphan trains with her two main characters whose lives were blended to confront the past, deal with the present, and move forward to the future - something we all have to do in life."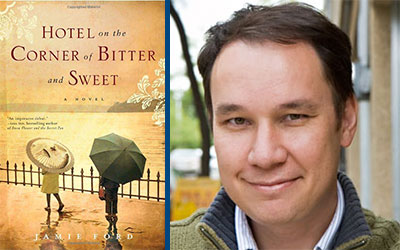 Hotel on the Corner of Bitter and Sweet by Jamie Ford is a historical novel that explores issues surrounding the internment of Japanese Americans in the United States after the attack on Pearl Harbor, and readers witness this dark and troublesome part of our nation's history through the eyes of young Henry Lee, a Chinese-American teenager who befriends Keiko, a young Japanese-American girl who is suddenly sent away to an internment camp with her family. Professor of English Kim Russell observed, "This book resonated with me in so many ways. One, it reminded me that there are many aspects of our nation's history that are often left out of history classes and textbooks, and "hidden history" can teach us important lessons that apply to the United States and the world in the present day. Being able to witness the impact of World War II on Asian-Americans, both during and after the war, through the eyes of young Henry Lee made the story feel very real and personal and brought that part of history to life. I'm so happy we could share this story with our campus and community."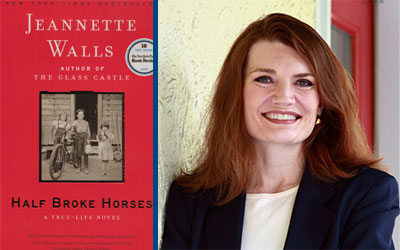 "Those old cows knew trouble was coming before we did." So, begins the story of Lily Casey Smith, in Jeannette Walls's magnificent, true-life novel based on her no-nonsense, resourceful, hard-working, and spectacularly compelling grandmother. Lily survived tornadoes, droughts, floods, the Great Depression, and the most heartbreaking personal tragedy. She bristled at prejudice of all kinds -- against women, Native Americans, and anyone else who didn't fit the mold. By age six, Lily was helping her father break horses. At fifteen, she left home to teach in a frontier town -- riding five hundred miles on her pony, all alone, to get to her job. She learned to drive a car and fly a plane, and, with her husband, ran a vast ranch in Arizona. She raised two children, one of whom is Jeannette's memorable mother, Rosemary Smith Walls, unforgettably portrayed in The Glass Castle.
Jeannette Walls, New York Times Best Selling Author, spent two days at WKCTC as the finale of the One Book, One Campus, One Community Read of Half Broke Horses, on March 14 and 15, 2013. The residency included a discussion with WKCTC students, a Meet the Author Reception, a Public Presentation and Q&A, a special presentation to 9-12 grade students, and two book signings. To promote the residency, many events were held based on horses, including panel discussions, a visit to campus by a foal of Kentucky Derby legend Secretariat.
Gail Robinson Butler, retired Director of the Clemens Center, recalls Jeannette Walls as much like her grandmother, Lily. Butler said of Walls, "She is a fabulous force of nature, kind and smart, humble and with a fire in her belly for writing. During my time at WKCTC Clemens Center, I produced dozens of author events and I have to admit, she was one of my favorites!"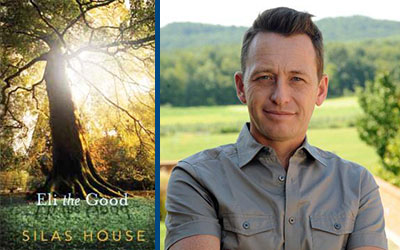 In Eli the Good, author Silas House captures family struggles through the eyes of ten-year-old Eli during the summer of 1976. From how his Vietnam veteran father's experiences affect the entire family to the turmoil caused by family secrets, Eli learns to accept each person despite imperfections and the importance of forgiveness of others as well as of himself. Not only does House capture the importance of the love of family, but he also causes readers to seriously think about how war affects families. Retired Associate Professor of English Legatha Spelbring recalls, "Silas House's visit to campus in 2012 was as if a much loved relative had returned home. His humble, kind interactions with the audience as well as his generous sharing of talents through a writing workshop with students reflected his love of writing and his generous spirit."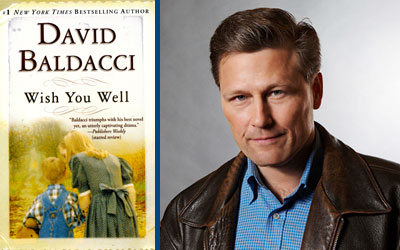 David Baldacci's Wish You Well, a coming-of-age story set in the 1940s in Baldacci's native rural Virgina, follows Louisa Mae Cardinal as her life changes drastically, taking her from New York to Virginia. This novel was a turn from what Baldacci was most known for, his legal thrillers, yet this One Book selection prompted extensive community engagement. The community kickoff event for Wish You Well was held on the lawn of the National Quilt Museum. Bluegrass music, clog dancing, storytellers, and demonstrations such as copper making, chair caning, basket weaving, and drying herbs were just a few of the activities featuring the traditions of the Appalachian culture of the 1940s, providing a glimpse into the setting for Wish You Well. There was even a wishing well autographed by Baldacci. Funds were raised for Baldacci's Wish You Well Literacy Foundation, supporting family and adult literacy in the US. Wish You Well, as the 2010-2011 One Book Selection, was a nice fit for the campus and community initiative.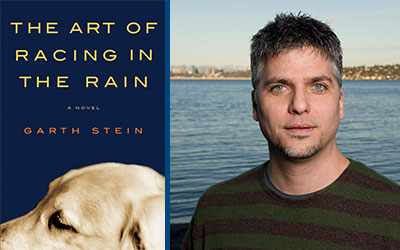 The Art of Racing in the Rain by Garth Stein is a heart-wrenching but deeply funny and ultimately uplifting story of family, love, loyalty, and hope. The Art of Racing in the Rain is a beautifully crafted and captivating look at the wonders and absurdities of human life, as only a dog could tell it. Now an internationally known bestselling author, Stein appeared at WKCTC in early 2010, coinciding with his newfound ability to pursue his passion for writing as a full-time author. WKCTC Associate Vice President of Institutional Planning, Research, and Effectiveness Dr. Renea Akin recalls Stein's passion and enthusiasm for his craft during his visit to campus "as a tremendous inspiration to the WKCTC community."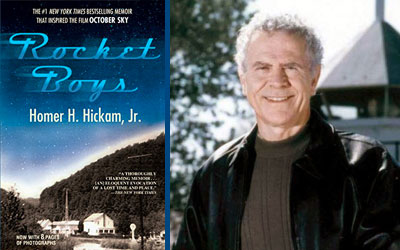 Rocket Boys, by author Homer Hickam, is the first memoir in a series of four that takes us along on his path to becoming a NASA engineer. Growing up in a West Virginia coal mining town, he encountered many obstacles as he and a group of young men aspire to launch rockets into space. Reading about their successes and failures in designing and launching rockets, family relationships and the dawn of the space age will inspire readers to follow their dreams no matter the circumstances. Challenger Learning Center at Paducah Director, Mellisa Duncan, recalls, "Homer Hickam as our first One Book Read author in 2009 was the perfect way to begin this phenomenal community program. Many people had already seen the book turned movie, October Sky, so not only did they have a unique opportunity to read the book, but local readers also had the opportunity to meet Hickam in person. Having been involved in this program for ten years, I believe this book was one of the most touching and inspirational to our participants. This author was so willing to share his story and talked to every single person in a very, very long autograph line."