Team LAUNCH
We help young adults, ages 18-24, figure out what they want to do and help them get there.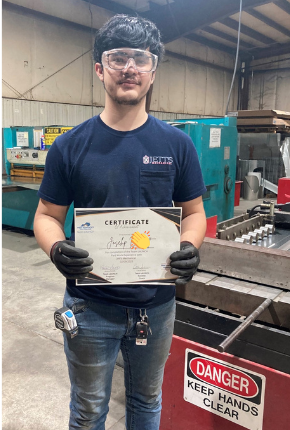 We do this through:
Workshops/Trainings
Academic Opportunities
Certifications
Coaching Sessions
Resources (print, online and referrals)
Paid/Unpaid Work Experience Opportunities
Qualifications:
Ages 18-24
have not been in school for the last 3 months
have a barrier to employment

need a high school diploma
low income
have legal issues
homeless (living in car, tent, shelter, etc)
aged out of the foster care system
have child(ren) or be pregnant,
have a disability
We provide services in Ballard, Calloway, Carlisle, Fulton, Graves, Hickman, Marshall and McCracken Counties! We can come to you!
Follow us on Facebook and Instagram! WKCTC Team LAUNCH
Workshops and academic improvement
We offer FREE virtual and in person workshops to help you improve your work readiness skills so you can become leaders in your chosen career paths.
Orientation
Customer Service and Sales
Financial Literacy
Employability Skills
Life Skills
And more!
We will continue to add to our workshops to provide you with great opportunities to learn and grow.
We also strive to encourage you to improve your academic skills so that you can be ready for any opportunity that comes your way. It helps you get ready for school, improve your problem solving skills, and helps you follow through with given tasks, which employers really like.
Certification
We connect you with area education partners to provide short-term certification training. The certifications will be industry recognized certifications that you can use nationally.
Some of the ones we work with now are:
Customer Service and Sales
Warehouse, Inventory and Logistics
ServSafe for Managers
CNA
Phlebotomy
EMT
CompTia A+
Welding
CDL
Fork Lift
And More!
We are always looking for new certification and training opportunities, so the list is always growing!
Work Experiences, Internships or Job Shadowing
You can earn while you learn! We partner with area employers to help you gain employment to build your resume, or put you in a work environment you may be interested in to see if you really like it.
It's time to LAUNCH your career! Get started right away! FIll in your contact information and we'll get back to you just as soon as we can!
We will talk with you about what you are looking for and we will recommend potential employees based on those requirements.
We will provide you with applications or resumes and ask you to interview the candidate to see if they would work for you.
We will complete the paperwork which includes a worksite agreement with your address, contact information, FEIN #, wages and title of position as well as at least 2 supervisors.
We will do a very short supervisor training with the participant's immediate supervisor and an alternate supervisor so that everyone understands the program.
Staff will check in with you at least once a month to see how things are going, but you may contact us at any time if you run into an issue and we will work with the participant to address any issues you are having.
We will collect timesheets that you have approved, every 2 weeks.
We will notify you as the candidate nears the end of their time so that you have time to roll them into your payroll if you choose to hire them as a regular employee.
All candidates must pass a drug screen before they come to work for you.
Become an employer partner today! Fill out your contact information and we'll get back to you right away!
We've had a variety of companies who have participated as Employer Partners. Here's a list of some, in no particular order. Contact us to brainstorm how our emerging adults can help your company! We'd love to have you!
A&K Construction
ABM Educational Services
Artisan Construction
Big River Propeller

Gilliam Thompson Furniture
Hempwood
Ingram's Water and Air Equipment
Jett's Mechanical
Livingston County Hospital
Marshall County Hospital
Murray Calloway County Hospital
Oscar Cross Boys and Girls Club of Paducah
Paducah Veterinary Clinic
Randy's Body Shop
Sleep Central
Supply Solutions
(270) 210-8164
Anica Smith
Program Facilitator
anica.smith@kctcs.edu
Cell: (270) 210-8164
Cora Sims
Success Coach
cora.sims@kctcs.edu
Cell: (270) 210-7206
WKCTC Team LAUNCH
4810 Alben Barkely Drive Paducah, KY 42001
Offices Located in Emerging Technology Center Suite 133
Interested in participating in Team LAUNCH?
Fill out the Team Launch Application Form