Business and Industry Services
Workforce Solutions offers a variety of training opportunities. These programs can be customized to the specific needs of a business. The training can be provided at the company's site and on the company's schedule, or we can host the training on campus. In many cases, funding is available to offset the cost of some training.
KCTCS-TRAINS
The centerpiece of the KCTCS workforce and economic development efforts is the KCTCS-TRAINS program. KCTCS-TRAINS is part of the Kentucky Skills Network, which is a partnership of workforce professionals from the Cabinet for Economic Development, Kentucky Career Center (Education& Workforce Development Cabinet), Labor Cabinet and KCTCS who are dedicated to providing solutions-based services for you. Through KCTCS-TRAINS, WKCTC will work with you to provide the training your employees need to keep your company competitive in today's global economy.
Through KCTCS-TRAINS, companies receive funding to assist with the cost of providing workforce training and assessment services to current, as well as, potential employees. KCTCS-TRAINS funds are distributed on a project basis and require a company cash match of 50%. The WKCTC Workforce Solutions staff will assist companies in developing training plans and applying for KCTCS-TRAINS funding.
Companies may apply individually or as a training network with other companies. The training networks meet common training needs of business and industry from various sectors of the economy. The network approach is successful because companies who only need one or two employees trained are able to join with other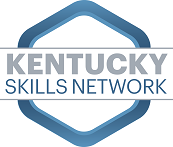 companies to obtain cost-effective and timely training. WKCTC Workforce Solutions staff will assist companies in developing the training networks.
For more information regarding partner organization services please visit the Kentucky Skills Network site.
The following list includes printable flyers for some of the specific training areas:
For information:
Ccall Workforce Solutions at: (270) 534-3335