Merit Pages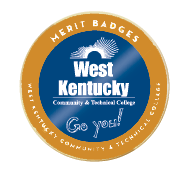 West Kentucky Community and Technical College uses a media tool called Merit to publicize student achievements both in and out of the classroom, over social media, in hometown newspapers and online.
Your personalized Merit is a showcase of your validated achievements, which you can share with family and friends in social networks to demonstrate the great work you're doing and the experiences you're having at WKCTC. You can even add your own photo, bio, campus activities and work experiences to your Merit page.
Merit also automatically creates a personal online profile for each student, which can be used for internship or employment referrals.
Check out one student's page. Information on claiming your page is below.